At present, outdoor high-brightness LCD screens are widely used in aviation, ships, outdoor handheld devices, industrial embedding, large shopping malls, medical equipment, and other fields.
We are world leading display panel agent, designer and manufacturer in Asia (LCD / OLED, touch screens, controller board, etc.).
Main Cooperate Brands: AUO, Ortustech, BOE, Tianma, JDI, EDO (AMOLED), etc.
Custom Brand: Youritech (customize size, brightness, touchscreen, OCA fitting, etc)
Main Size: 1inch ~ 43inch
Touch screen/Cover lens: design and manufacture
We`s like to recommend a 7 inch 1200x1920 1500nits high brightness IPS LCD for you.
Product size
7-inch
Type
a-Si TFT-LCD, LCM
Pixel Format
1200(RGB) X 1920
Configuration
RGB Vertical Stripe
Active Area
94.5(W) × 151.2(H)mm
Outline Dim.
160.80 (L)* 98.70(W)* 1.97 (H)mm
Dot Pitch
0.07875(W) × 0.07875(H)mm
Treatment
Hard coating
Luminance
1500 cd/m² (Typ.)
Contrast Ratio
1200:1
View Direction
Symmetry
Response Time
10/15
Viewing Angle
80/80/80/80
Operating Mode
Normally Black
Backlight power consumption
9~11v
Light Source
45 PCS WHITE LED, 20Khours
Weight
TBD
Designed For
Outdoor device
Panel power consumption
60mA
Touch Panel
Without
Interface Type
Dgital
Power Supply
5.5V (Typ.)
Environment
Operating Temperature: -20 ~ 70 °C ; Storage Temperature: -30 ~ 80 °C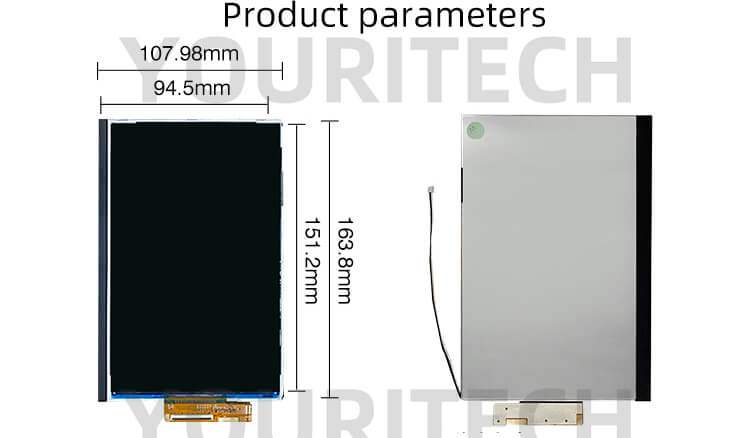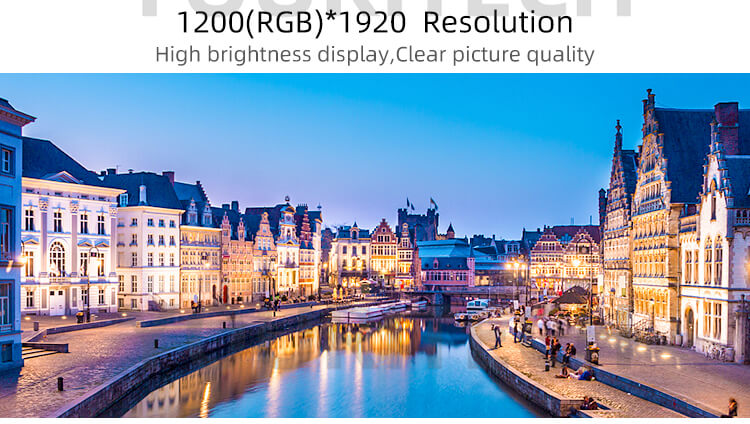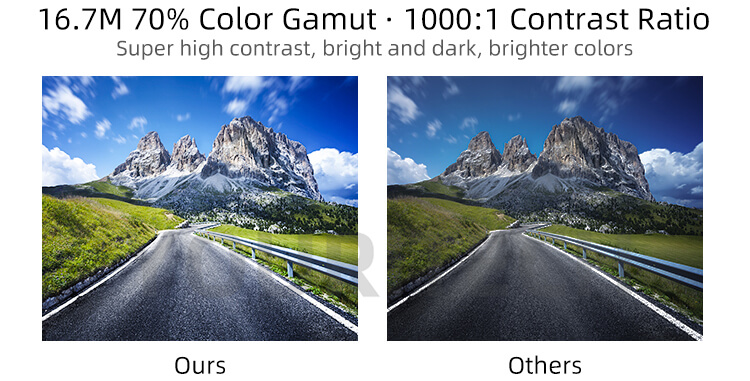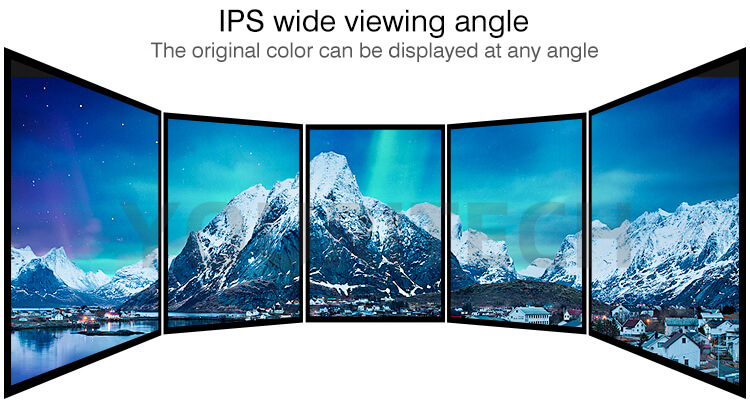 Here is my selection of the most popular LCD products with the latest design. If you are interested, please feel free to contact us for a quotation and more services.