Overview
7.5 Inch High-definition E-ink Screen Red And Black And White E-paper Electronic Paper Module.
Screen Size:7.5 inch
Resolution:880x528
Brand:Youritech
7.5 inch 880x528 e-paper display 3 colors.

Feature
-Built-in driver IC
-Ultra-wide viewing angle nearly 180°
-Ultra-low power consumption (only consumes power when refreshing)
-Pure reflection mode
-Anti-glare hard coat front surface.
-Low current deep sleep mode
-Using COG package, IC thickness 300um
-Service life (number of refreshes without failure): more than 1 million times
Application
For E-Readers,Digital Singage,Suppy Chain Management,Retail Labels.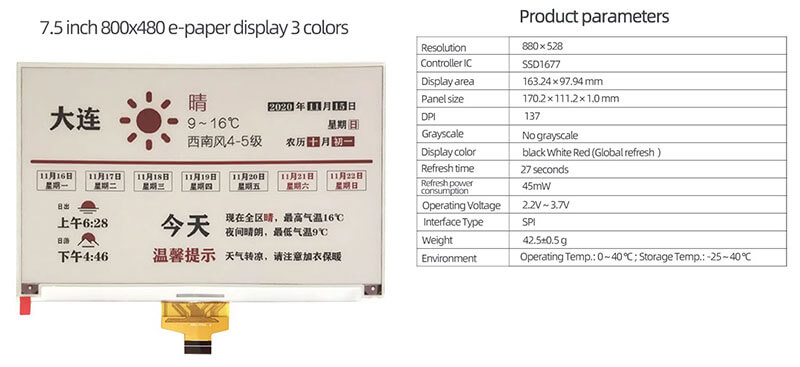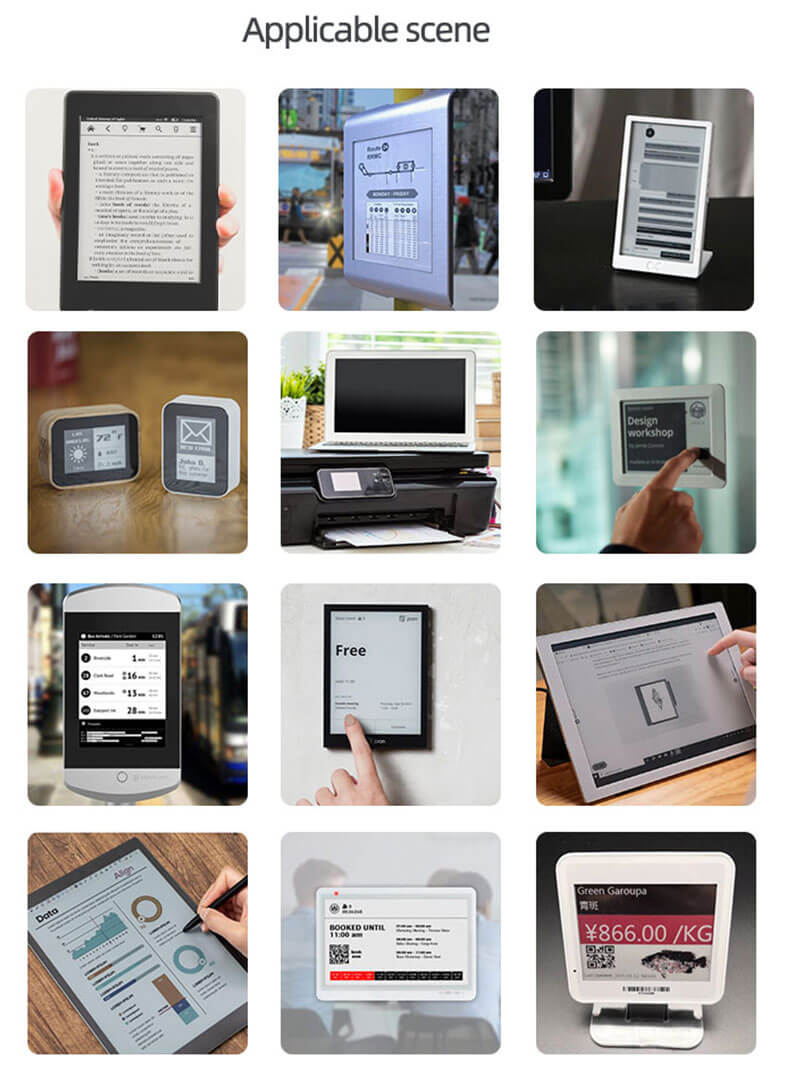 More SKU To Choose
-ET075EP03 7.5 inch 880x528 e-paper display 3 colors.
-ET075EP03 display + demo
-ET075EP03 dispaly + raspberry adapter board + connector
-ET075EP03 display + with raspberry adapter board no connector