Overview
NV140DQM is a 14.1 inch diagonal a-Si TFT-LCD display screen product, with an incorporated WLED lighting system, With LED Driver, without touch screen.NV140DQM supports display 1920(RGB)×550 with aspect ratio of >3:1 (W:H), whose pixels are arranged in RGB Vertical Stripe. It features active area of 344.218(W)×98.604(H) mm, outline size of 350.52(W)×118.65(H)×2.5(D) mm, with surface treament of Antiglare (Haze 25%), Hard coating (3H), net weight of 170g (Max.), shape stype of Slim (PCBA Flat, T≤3.2mm). As a ADS, Normally Black, Transmissive LCM product, NV140DQM can provides 400 cd/m² display brightness 1200:1 transimissive contrast ratio, 85/85/85/85 (Typ.)(CR≥10) (L/R/U/D) viewing angle, best view direction on Symmetry , and response time of 30 (Typ.)(Tr+Td) ms.
Screen Size:14.1 inch
Resolution:1920x550
Brand:BOE
14 Inch 1920×550 Bar LCD Panel With Touch Drive Board.

Feature
-With LED Drive
-sRGB
-Reverse I/F
-WLED Backlight
Application
For Digital Photo Frame or Industrial LCD.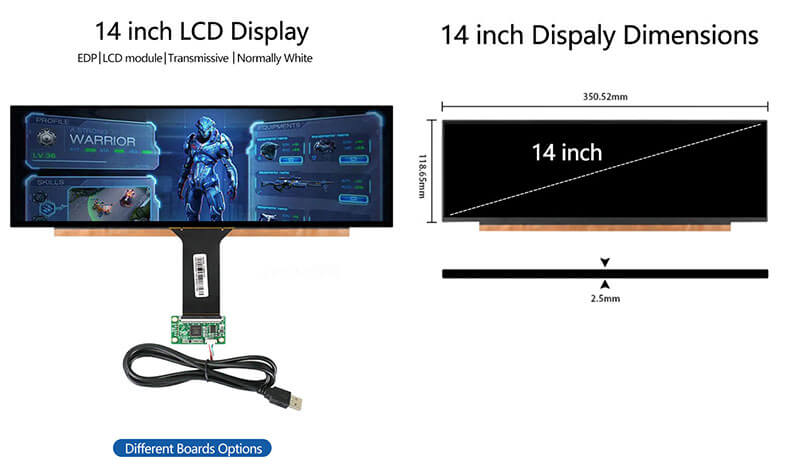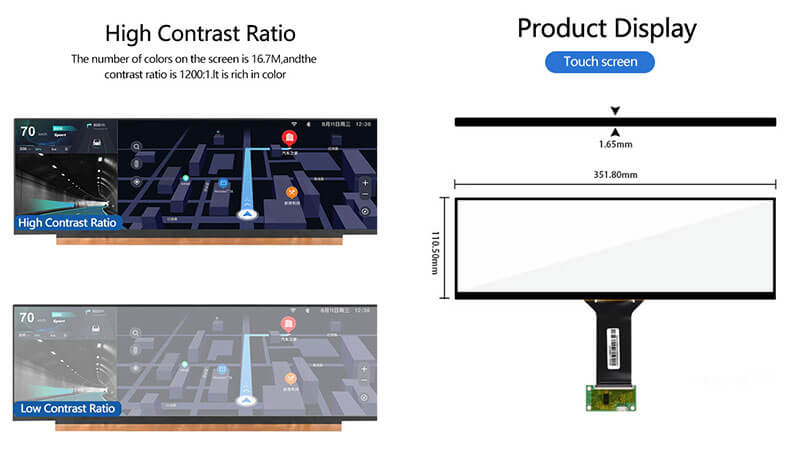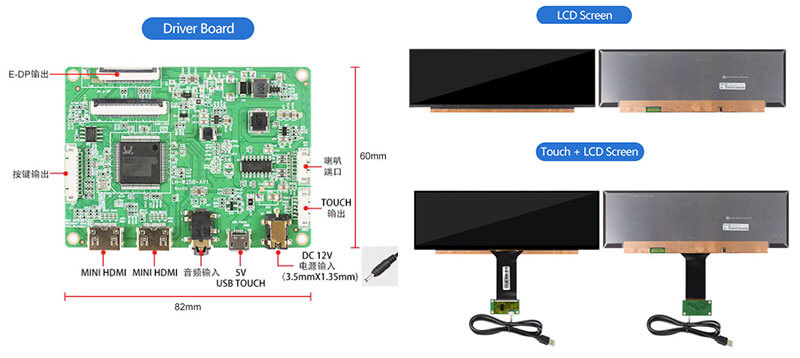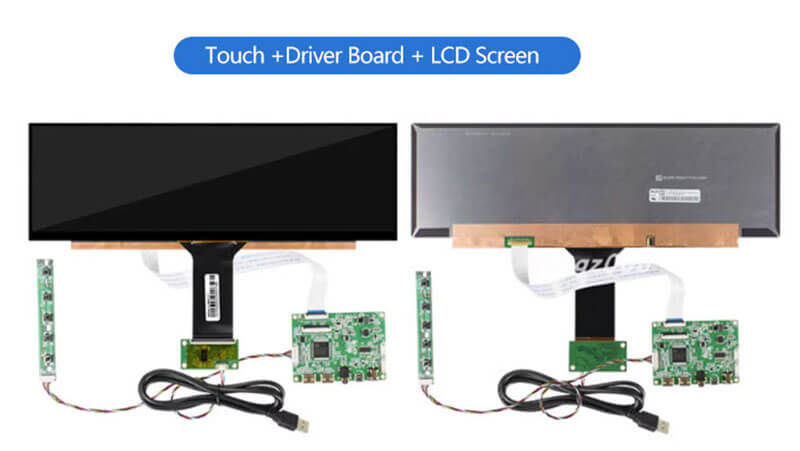 More SKU To Choose
-NV140DQM LCD
-LCD With White Touch Screen
-LCD With Driver Board
-LCD+2B Touch+Driver Board
-LCD+3B Touch+Driver Board