Overview
DV240FBM-NB0 is a 24.0 inch diagonal a-Si TFT-LCD display screen product, with an incorporated WLED lighting system, without backlight driver, without touch screen.DV240FBM-NB0 supports display 1920(RGB)×360 with aspect ratio of >3:1 (W:H), whose pixels are arranged in RGB Vertical Stripe. It features active area of 597.888(W)×112.104(H) mm, outline size of 612.7(W)×132.1(H)×12.8(D) mm, with surface treament of Antiglare (Haze 25%), net weight of 1.21Kgs (Typ.). As a ADS, Normally Black, Transmissive LCM product, DV240FBM-NB0 can provides 300 cd/m² display brightness 1200:1 transimissive contrast ratio, 89/89/89/89 (Typ.)(CR≥10) (L/R/U/D) viewing angle, best view direction on Symmetry , and response time of 30 (Typ.)(Tr+Td) ms.
Screen Size:24 inch
Resolution:1920x360
24 Inch Stretched Bar LCD Screen 1920x360 LCD With Drive Board .
Feature
-WLED Backlight
-Matte
-Reverse I/F
-Best View on Symmetry
Application
For Stretched Bar LCD&Industrial LCD.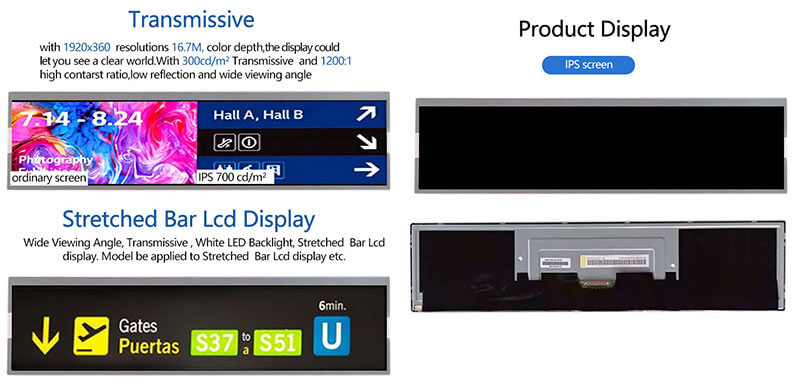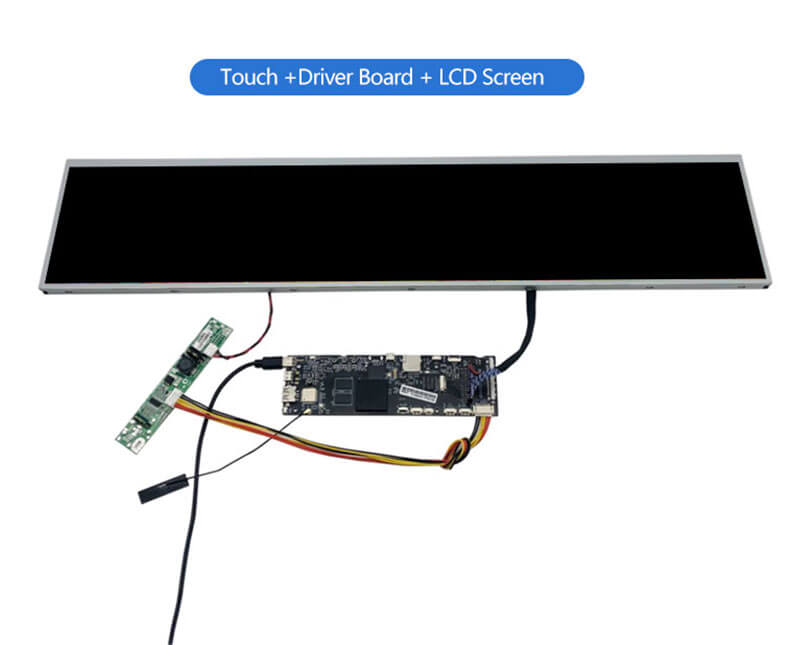 More SKU To Choose
-DV240FBM-NB0 LCD
-DV240FBM-NB0 LCD With Drive Board