Overview
LTA149B780F supports display 1280(RGB)×390 with aspect ratio of >3:1 (W:H), whose pixels are arranged in RGB Vertical Stripe. It features active area of 360.94(W)×109.98(H) mm, outline size of 407.5(W)×136(H)×20.5(D) mm, with surface treament of Glare (Haze 0%), net weight of 890g (Typ.). As a TN, Normally White, Transmissive LCM product, LTA149B780F can provides 400 cd/m² display brightness 500:1 transimissive contrast ratio, 80/80/45/75 (Typ.)(CR≥10) (L/R/U/D) viewing angle, best view direction on 6 o'clock , and response time of 10/20 (Typ.)(Tr/Td) ms.
Screen Size:14.9 inch
Resolution:1280×390
Refresh Rate:60Hz
14.9 Inch 1280×390 Stretched Bar LCD With Drive Board 
Feature
-Glossy
-LCD With Drive Board
Application
For Stretched Bar LCD&Industrial LCD.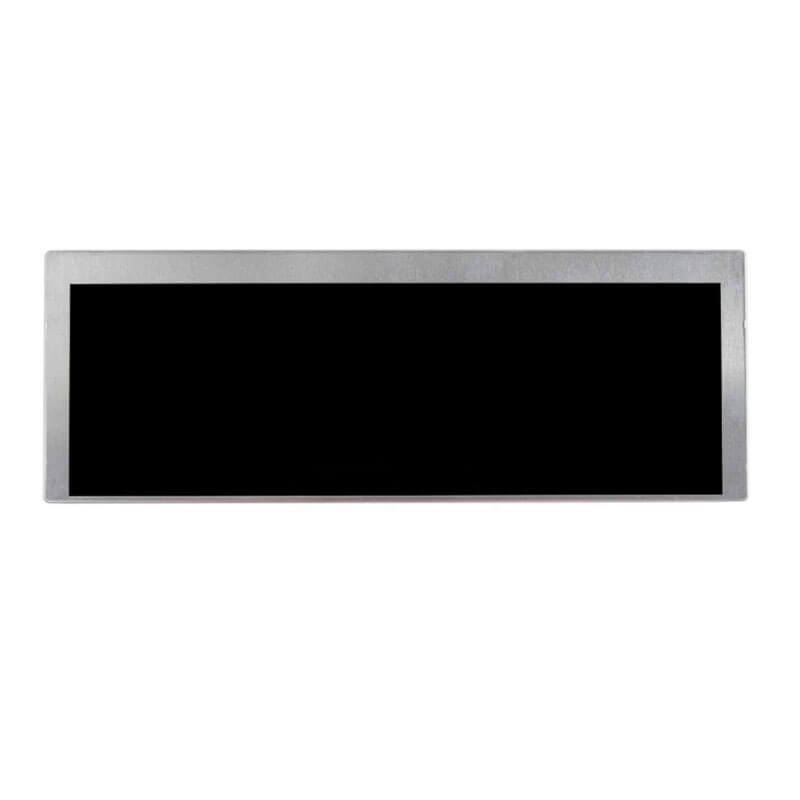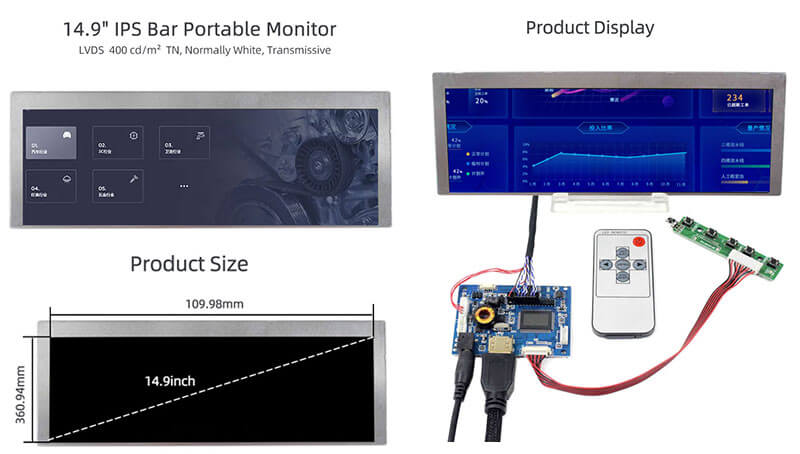 More SKU To Choose
-LTA149B780F LCD
-LTA149B780F LCD With Drive Board