NV127H4M-NX1 Overview
NV127H4M-NX1 supports display 2880(RGB)×864 with aspect ratio of >3:1 (W:H), whose pixels are arranged in RGB Vertical Stripe. It features active area of 308.448(W)×92.534(H) mm, outline size of 313.54(W)×101.33(H)×4.3(D) mm, with surface treament of Hard coating (3H), net weight of 134g (Max.), shape stype of Slim (PCBA Bent, T≤3.0mm). As a ADS, Normally Black, Transmissive LCM product, NV127H4M-NX1 can provides 500 cd/m² display brightness 1200:1 transimissive contrast ratio, 89/89/89/89 (Typ.)(CR≥10) (L/R/U/D) viewing angle, best view direction on Symmetry , and response time of 25 (Typ.)(Tr+Td) ms. Gray scale or the brightness of the sub-pixel is determined with a 8-bit gray scale signal for each dot, thus presenting a palette of 16.7M colors, also with performance of color gamut 100% (DCI-P3).
Screen Size:12.7 inch
Resolution:2880x864
Brand:BOE 12.7 Inch 2880x864 Stretched Bar LCD Display
Vertical Frequency:120Hz
NV127H4M-NX1 Feature
-With LED Drive
-WLED Backlight
-Stretched Bar LCD
-Display Colors:16.7M (8-bit)

NV127H4M-NX1 Application
For Stretched Bar LCD or Industrial LCD.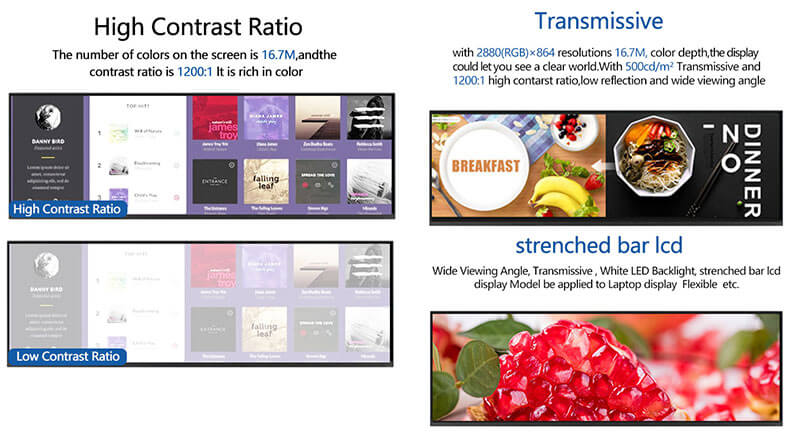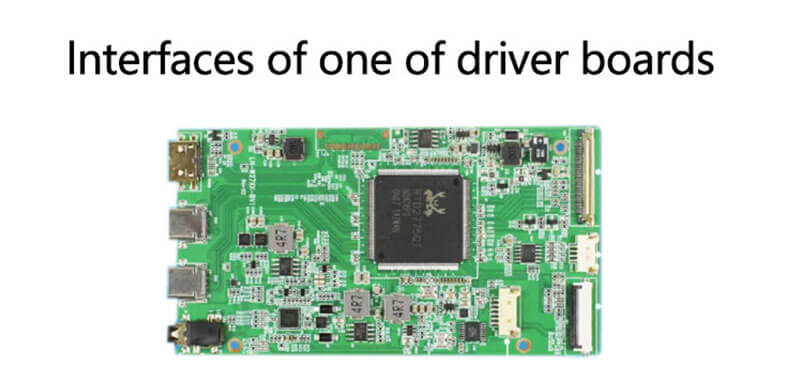 More SKU To Choose
-NV127H4M-NX1 LCD
-NV127H4M-NX1 LCD With Drive Board
-NV127H4M-NX1 LCD With Touch
-NV127H4M-NX1 + 2BT1 touch screen + driver board
-NV127H4M-NX1 + 3BT1 touch screen + driver board