Overview
AV123Z7M-N12 is a 12.3 inch diagonal a-Si TFT-LCD display panel product, with an integral WLED backlight system, without backlight driver, without touch screen. It features an operating temperature range of -30 ~ 85°C , a storage temperature range of -40 ~ 90°C . It's general features are summarized in the following: sRGB, Wide Temperature, Ultra High Brightness, WLED Backlight, Life ≥ 50K hours, Bar Display, U/D,L/R Reverse . Based on its features, we recommend that this model be applied to Outdoor High Brightness, Automotive Display etc.
Screen Size:12.3 inch
Resolution:1920x720
Brand:BOE
12.3 inch 1920x720 Outdoor High Brightness Bar LCD With Drive Board.
Feature
-Ultra High Brightness
-Wide Temperature
-WLED Backing
-Life:50K hours
-U/D,L/R Reverse
-Support Color: 16.7M   75% NTSC.

Application
For Outdoor High Brightness & Automotive Display& Industrial LCD.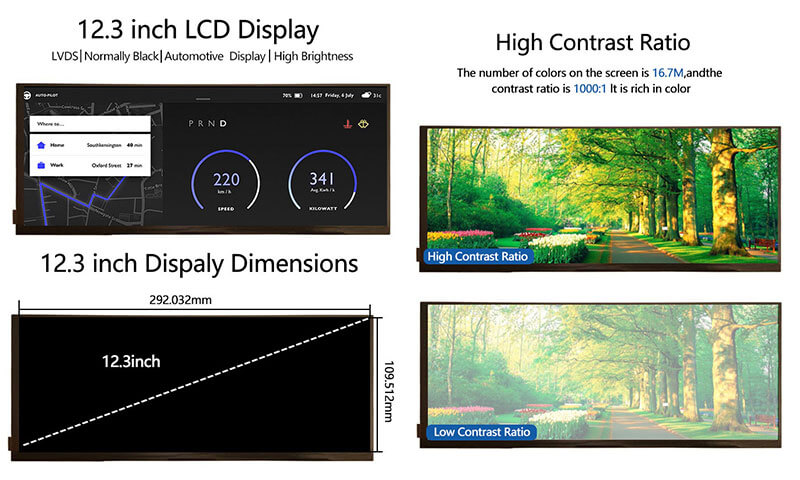 More SKU To Choose
-AV123Z7M-N12 LCD
-AV123Z7M-N12 LCD With Drive Board
-AV123Z7M-N12 LCD+Touch+Drive Board
-AV123Z7M-N12 + USB Driver Board
-Controller Board