Overview
DV190FBM-NB0 is a 19.1 inch diagonal a-Si TFT-LCD display panel product, with an integral WLED backlight system, without backlight driver, without touch screen. It features an operating temperature range of 0 ~ 60°C , a storage temperature range of -20 ~ 60°C . It's general features are summarized in the following: sRGB, WLED Backlight, Life ≥ 50K hours, Bar Display, Reverse I/F, Matte , Energy Star 6.0 Compliance. Based on its features, we recommend that this model be applied to Digital Signage, Stretched Bar LCD etc.
Screen Size:19.1 inch
Resolution:1920x360
Brand:BOE
19.1 Inch 1920×360 Bar LCD Display With Drive Board.
eature
-WLED Backlight
-50K hours
-Reverse I/F
-Matte
-sRGB
Application
For Digital Signage & Stretched Bar LCD&Industrial LCD.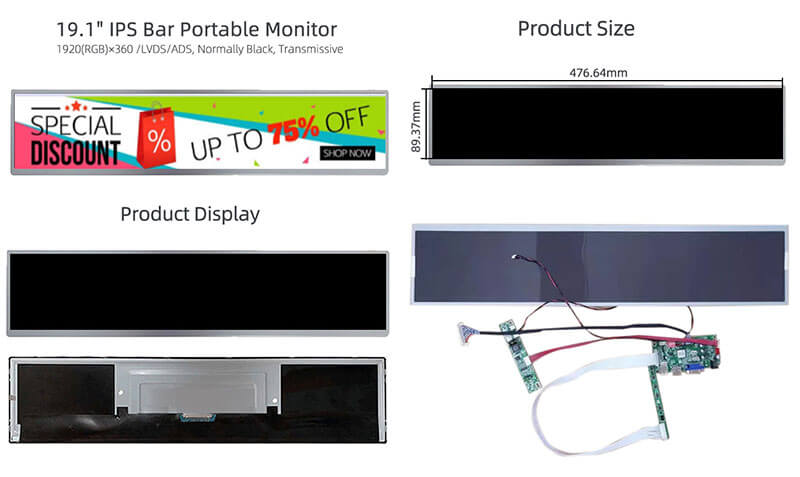 More SKU To Choose
-DV190FBM-NB0 LCD
-Driver Board
-DV190FBM-NB0 With Driver Board